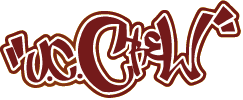 the national award winning hip hop organisation
Wigan Break Dance Class teachers invited to join UK Break Dance Teachers event in St Helens, Merseyside
Posted on 06 Feb, 2022
UC Crew has invited Wigan Break Dance Class teachers to join the UK Break Dance Teachers event in St Helens, Merseyside.
Street Dance Teachers from across Wigan who teach aspects of Breaking/Break Dance have been invited to attend the UK's Breaking Teacher and Student Jam to training with Breaking/Break Dance teachers from across the UK, learn how to teach breaking moves, exchange teaching styles, retention technique, power move progression, linking teaching to the culture and ensure that all students attend a Breaking jam/event that has been created by the Breaking community to strengthen the cultural connection to Breaking and Hip Hop.
Wigan Dance Teachers will be able to meet UK Breakin and review the Glossary of terms and movements for Breaking teachers and students across the UK, learn about the current judging systems, explore how Breaking DJs/Graffiti artists can improve their students' skills and meet other teachers/coaches.
All participants will receive a free photoshoot and learn tips on how to photograph their BBoys and BGirls.
The event is timely with Breaking entering the Olympic Games in 2024 and becoming recognised as a sport, which we presume that all Breaking classes and coaches will follow a structure similar to gymnastics, cheerleading and acro, with Breaking moves only being taught by experienced and qualified coaches.
We have invited the following dance schools from Wigan to attend the UK Breaking and Student event:
Street Dance Zone (SDZ), FLD Dance Academy, SK Dance Studio, Buckley Theatre School/Urban Funk Street Dance, Apple Dance, KAM Performing Arts Academy, Hurst Dance, Gannon's Dance Studio, Anna Shimmin School of Dance, Miss Katie's Dance and Wigle Dance.