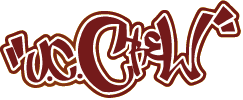 the national award winning hip hop organisation
Why was Breaking added to the Olympics?
Posted on 17 Aug, 2021
In December 2020 it was confirmed that Breaking, Sport Climbing, Surfing and Skateboarding had been added to the Paris 2024 Olympic Games. In addition to this, the International Olympic Committee wanted to see female participation in the games increase from 48.8% at the Tokyo Olympics up to 50%.
Of the four additional sports to the Olympic Games, it will be Breaking that will make its full Olympic debut, it was in 2018 that the World DanceSport Federation submitted Breaking and it debuted at the 2018 Youth Olympic Games, it was hailed as a major success.
Three-time Olympic champion and the head of the Paris 2024 Olympic Committee Tony Estanguet said that the new additions would make the games "more urban and artistic."
He also said:
"I am delighted with the IOC session's deciding vote in favour of our proposal,"
"Our role is to enrich the Olympic programme with new sports to reach new audiences especially the youth."
Paris 2024 will use 95% existing or temporary venues to stage the competitions featuring 248 athletes.
After the vote in June 2019, no further sports can be put forward for inclusion at the Games in the French capital.
"This desire to get the population involved from the outset is a reflection of our ambition to offer Games that are different, and which make creativity the Paris 2024 hallmark."
In 2021 there are currently 67 Sports and disciplines that the Olympic Committee and host country can choose from for the Summer, Winter, Youth and Paralympic Games, the sports picked for each Olympics varies in the Tokyo 2020 Olympics it was 33 sports and in the Paris 2024 Olympics, it will be 32 sports.
References: https://olympics.com/