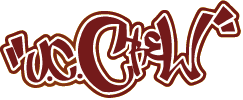 the national award winning hip hop organisation
UK Breaking and UK Break Dance Teacher Training Event
Posted on 25 Feb, 2022
On Sunday 13th February 2022 the first UK Breaking and UK Break Dance Teacher Training Event was held at Peter Street Community Centre in St Helens, Merseyside.
The event invited Breaking teachers, coaches and organisations from across the UK to come together and share best practice methods of teaching, coaching, retention, culture and the inclusion of Breaking in the Paris 2022 Olympic Games.
We had a fantastic turnout with teachers and coaches travelling to St Helens from across England and Wales, as well as organisations and businesses, UK Breakin, MouseHouse, Break Mission, Groovanometry, UC Crew, Rexntric, Panter Bros DJ Pnuts and Hip Hop/Breaking Photographer Will Durocher where are all in attendance to support the UK Breaking and UK Break Dance community.
Breakings competitive culture to create and enhance moves to win battles has meant that coaches and teachers haven't always come together to share best practice of how to train specific moves in the most effective way, discuss student retention strategies, discuss the teaching of culture in breaking and explore new teaching methods that meet the needs of new members of the breaking community.
The event also served as a way to celebrate local communities coming together, improve wellbeing levels, inspire one another, increase our creativity and improve fitness.
The event was funded by the Made By Sports - Clubs in Crisis Fund to support sporting organisations to bounce back after the pandemic period, which UC Crew was able to return stronger than pre-pandemic activity levels and support other UK Breaking organisations across the UK.
Our second Funder was Sport England, which funded our initiative to increase physical activities of communities in St Helens administered by Merseyside Sports Partnership.