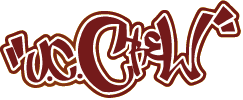 the national award winning hip hop organisation
St Helens T-shirt Design & Pizza Night
Posted on 07 Mar, 2022
Young people from St Helens were left feeling great this week after feeling empowered to design the crew's new t-shirts and hoodies, as well as designing their own following a Hip Hop and sports theme.
The young people thoroughly enjoyed the t-shirt design activity as they learnt and researched about Hip Hop fashion, the t-shirts/uniforms of Breaking crews around the world and the t-shirts designs adopted for Breaking in the Olympics and prestigious events like Redbull BC one.
The t-shirt design activity and pizza night were chosen by young people, who have an interest in clothing design and graffiti art, they also love pizza too. UC Crew (Powered by Hip Hop CIC) provided a workshop leader and team members to support the activity.
The group were provided attended a workshop on graffiti design and everyone provided evidence of what they found during their research, the young people consulted which each other on themes and styles, we provided everyone with a t-shirt outline and they soon got to work designing several t-shirts each,
The room was buzzing with excitement, chatting and having fun, especially when the pizza arrived.
The t-shirts are currently going through the final design phase and will be printed in the near future for young people to wear at events and when representing St Helens.
This workshop was funded by the Community Foundation for Merseyside, as part of the Merseyside VRP fund.
This project was part of our Hip Hop Shield Programme for St Helens.
A big thank you to the Citadel Theatre for providing the fantastic venue.