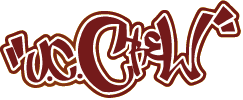 the national award winning hip hop organisation
St Helens Summer Holiday Clubs (Moss Bank)
Posted on 12 Jul, 2021
UC Crew has received funding from the Holiday Activity Fund to provide St Helens Summer Holiday Clubs for children and teens in St Helens who receive free school meals.
We have a fantastic selection of Hip Hop holiday club activities taking place at Park Farm ACYP in Moss Bank but anyone from St Helens can attend as long as they meet the requirements. But don't worry, if you aren't in receipt of free school meals we can put you on the reserve list or you can join our non-funded activities. Please email Hello@uccrew.co.uk to let us know.
International Youth Day (Hip Hop Block Party Experience) Age 7+
Friday 13th August - 10:00-1:30
Would your creative sons, daughters or grandchildren like to join us to celebrate International Youth Day and create a Hip Hop Block Party at Park Farm ACYP in Moss Bank.
Our Hip Hop Block Party day will be action-packed with music, colour and creativity.
We will cover:
History of the first Hip Hop Block Party in 1973 at 1520 Sedgwick Avenue, Bronx, New York
Learn DJing, Breaking (Break Dance) DJing and Rapping.
Bring together a mini Hip Hop block party for all to experience.
https://www.eventbrite.co.uk/e/international-youth-day-hip-hop-block-party-summer-activity-workshop-tickets-163030666111