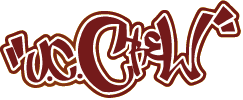 the national award winning hip hop organisation
St Helens Olympics - I Am Team GB
Posted on 28 Jul, 2021
UC Crew is set to join I Am Team GB to create a Breaking St Helens Olympics event.
We have been inspired by the athletes that have represented Great Britain and our home town of St Helens (Lucy Renshall) at the Tokyo 2020 Olympic Games and when the opportunity came up to create a festival of sport, we couldn't help but get involved.
Breaking will be joining the other sports at the Paris 2024 Olympic Games which will create a major opportunity for the Breakers from around the world to gain recognition and to represent their countries.
UC Crew will be hosting a St Helens Olympic Inspired Breaking activity to challenge Breakers (BBoys/BGirls) known as Break Dancers in the media in the elements of endurance, strength, execution and creativity. The event is open to children and young people living in St Helen's to take part and represent their schools, every participant will learn new moves and most of all have fun.
The event will also provide an introduction to Breaking and we will discuss Breakings inclusion in the next Olympic games.
You can find the official link here https://www.iamteamgb.com/activity/883
Get involved today by emailing Hello@uccrew.co.uk