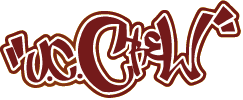 the national award winning hip hop organisation
St Helens Break Dance Event submitted for St Helens Borough of Culture 2023
Posted on 09 Jan, 2022
On the 13th September 2021, residents, artists, colleges, schools and organisers were invited to submit proposals and ideas for activities for the St Helens Borough of Culture 2023.
The Borough of Culture title is awarded annually by the Liverpool City Region Combined Authority on a rotating basis to each of the six local authorities that make up the city region. St Helens was the first Borough to hold the title in 2018, held this year by Halton.
The arts consultation events were held at the Citadel Theatre and World of Glass and was facilitated by St Helens Borough Council Arts and Library Services in partnership with our host venues, on behalf of the St Helens Borough Arts Strategy Steering Group.
UC Crew submitted a proposal to host a UK Breaking Event (Breaking known as Break Dance) in St Helens during the Borough of Culture 2023 year, as we feel this would increase culture in the town, provide an event for all to enjoy, boost tourism, invest in non-traditional arts and support the National Breaking Athletes who will be representing the UK at 2024 Olympic Games.
St Helens regularly hosted International Breaking (Break Dance) events from 2007 to 2012, which took place at the St Helens Festival and in Church Square. Breaking Athletes would travel from America, Spain, Germany, Netherlands, Russia, France, Ireland all across the UK.