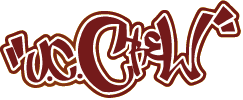 the national award winning hip hop organisation
Review of Second Guessing at Edinburgh Fringe Festival
Posted on 21 Aug, 2021
This year we were delighted to find out that Breaking and Hip Hop theatre was included in the Edinburgh Fringe Festival online, as soon as we found out we booked tickets to watch a piece of work called 'Second Guessing' which is Hip Hop dance work mainly using Breaking movements to investigate coercive control created by Emma Ready. https://www.emmaready.one/
We found the interview between Emma Ready and Min Grob really interesting, we didn't expect to Hip Hop theatre short film to be about gaslighting and manipulation in relationships, it really raised awareness about the issue and made us think about the family and friends around us.
The camera angles of filming the breaking movements from different angles helped us to see the movements from a different perspective and new angles, which inspires us to be more creative when filming our dance movements.
The music used throughout the films changed to reflect the movements and the motivations of the Hip Hop theatre pieces, one of the short films, in particular, had really dark music that really got the adrenaline gong of the audience member.
Emmas was great at portraying feelings of pain, anxiousness and struggle using her breaking movements, particularly by using the threading style and backrock concepts, as it showed that she was struggling, feeling hurt, trapped, uncomfortable and dealing with a lot of anxiety.
The scenery, architecture and facial expressions used in films three and four were so powerful in portraying the emotions of inner struggle.
Our top learning point from the films is how coercive control can make the victim feel, the use of threading and backrock to portray emotions of struggle, the relationships between artist speed and the mood of the music, filming angles and varying locations to keep the audience engaged, as well as challenge the artist to move differently.