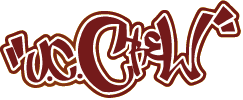 the national award winning hip hop organisation
Review of Manchester Hip Hop History Exhibition
Posted on 05 Oct, 2021
If you didn't get a chance to visit the Manchester Hip Hop History Exhibition, you missed out!
The exhibition was organised by the Manchester Hip Hop Archive and held at Manchester Central Library in the Floral Exhibition Hall, the exhibit was well presented, easy to read and very eye-catching.
Some of the aspects we enjoyed the most was:
Reading about the stories and backgrounds of the breaking crews, DJs, graffiti artists and rappers.
Seeing the clothes, trophies, cassette tapes, black books, DJ equipment and memorabilia from the 1980s until the present day, the inclusion of the physical objects brought the exhibition to life.
Listening to the interview and reading about 90s Hip Hop projects that have been archived for many years.
Another bonus of attending the exhibition was that we found out that two pioneering Manchester Hip Hop DJs grew up in St Helens, these being DJ Paul Mulhearn (RIP) and DJ Chad Jackson.
We have included photos below from our visit and we will use this as inspiration for our exhibitions in the future.