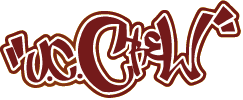 the national award winning hip hop organisation
Queens Jubilee Hip Hop Event in St Helens hailed an Ultimate Success
Posted on 08 Jun, 2022
Powered by Hip Hop (UC Crew) had an action-packed Jubilee event at the weekend as they hosted the St Helens Jubilee Jam.

The event funded by the Community Foundation for Merseyside and Arts Council England was created by young people for young people, it was a Jubilee Themed family-friendly Breaking and Hip Hop festival for everyone, featuring competition, performance, DJs, graffiti artists and more.
It was sponsored by Break Mission, which is a Community Hip-Hop events and educational (CIC) and UK Breakin the acting governing body for UK Breaking/Break Dance.
The highlight of the day was the Breaking (formerly known as Break Dancing) which is a dance style that incorporates coordination, acrobatic and intricate body movements, style, and aesthetics, but most people associate it with the most memorable moves being headspins and windmills.
The day started with Breaking performances from Cody Urban Dance from the Wirral, Sutton Manor Primary School who joined the Jubilee Breaking performance programme and St Helen's very own UC Crew, which were very well received by the crowd of over 100 people at St Helens Sea Cadets.
Crowds enjoyed seeing the vibrant and colourful jubilee graffiti art murals around the room which were created by students from Hope Academy and Outwood Academy Haydock supported by Kingsyze Graffiti.
Competitors from St Helens, Liverpool, Warrington, Bradford, Birmingham, Wirral, Cheshire, Leeds and Huddersfield all took part in the tournaments, in the brackets of age 4-6 Beginner, age 7+ beginners, aged 7+ intermediate and open age/ability.
53 Breaking Competitors battled it out across the day to score points, win rounds and achieve victory representing their towns, cities, crews and schools.
The winners were:
Age 4-6 beginner: Elijah - Bradford
Age 7+ beginner: Reuben - Nuneaton
Age 7+ intermediate - Khalil - St Helens and Liverpool
Open Age/Ability - BGirl Solid - Birmingham
During the day children, young people and families attended a Jubilee graffiti art class supported by Kingsyze Graffiti to win the Jubilee Jam Graffiti Art competition, with the winner being Lyla from Sutton Manor Primary.
As well as enjoying the Jubilee costume area, photo station and taster dance class arena.
Tom Glynn, director of Powered by Hip Hop (UC Crew) said: "Over the last few weeks, we have been working with local schools, arts organisations, community groups and the local community to put together an action-packed youth event for all to enjoy"
"The idea was to create an exciting Jubilee festival that was different from the traditional street parties but still celebrated communities, arts and culture"

"The St Helens Jubilee Jam programme also featured a number of outreach programmes during May 2022 to create Jubilee Graffiti Art Murals, Breaking performances with school pupils and create the next generation of DJs"

"After the event, we were inundated with positive stories of grown confidence, new friendships and children not being able to sleep as they were still buzzing after the excitement of the day"
We want to say a huge thank you to everyone that attended the event from St Helens and across the country, you really made a special day to celebrate the Jubilee and local communities.
If you have enjoyed what you have read, please join their classes for children, teens and adults happening every week across St Helens please email hello@uccrew.co.uk