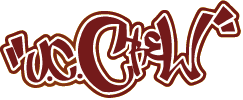 the national award winning hip hop organisation
Hip Hop Photography Class in St Helens
Posted on 18 Aug, 2021
On Thursday 19th August, UC Crew will be providing a free Hip Hop photography class in St Helens at Derbyshire Hill Family centre inspired by Hip Hop cultural photographer and documenter Martha Cooper from the USA.
The Hip Hop workshop day is funded by St Helens Councils Holiday Activity Fund will provide children and young people with a unique experience to try out the Hip Hop arts of DJing, Breaking and Graffiti Art, whilst learning the skills to photograph the artforms in a way that truly represents Hip Hop.
Martha Cooper is an American photojournalist born in the USA. She worked as a staff photographer for the New York Post during the 1970s and is best known for documenting the New York City graffiti scene of the 1970s and 1980s in her first book called Subway Art (with Henry Chalfant), which has been reprinted multiple times and is affectionately called the "bible" by graffiti artists.
Find out more about Martha Cooper here:
https://www.lensculture.com/articles/martha-cooper-40-years-of-photographing-street-art-around-the-world
http://www.stevenkasher.com/artists/martha-cooper