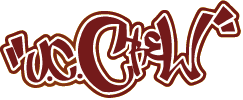 the national award winning hip hop organisation
Breaking added to National School Sport Week in St Helens
Posted on 21 Jun, 2021
UC Crew is joining the Youth Sport Trust, schools, teachers, and parents across the UK, by getting behind this year's National School Sports Week after a year in which young people had their worlds turned upside down.
School sports days and competitions were all but cancelled last year amid the global pandemic.
Since young people returned to school, the Youth Sport Trust has been working with other sports organisations to help promote an active recovery – harnessing the power of sport and play to help young people to reconnect and recover.
Now the children's charity has announced its annual campaign, National School Sport Week, which is back running under the theme of Together Again. It wants to encourage as many schools, families, and communities as possible to pledge to hold a Together Again school sports day between 19 and 25 June.
UC Crew will be taking part in the week by organising a number of Breaking (Break Dance) tournaments and games with pupils from primary and secondary schools in St Helens.
UC Crew said:
We encourage everyone to signs up to National School Sport Week, you will receive free resources from the Youth Sport Trust, including the ultimate guide to staging an inclusive sports day, top tips on harnessing the power of sport to bring young people together and advice on how to give young people a voice in organising their sports days.
The ultimate guide has helped us to create a week of brilliant sports days with a Breaking theme, which is really exciting for students to participate in one of the newest sports to join the 2024 Olympic Games.
Youth Sport Trust Chief Executive Ali Oliver said:
"We are so happy to announce the launch of this year's National School Sport Week and to have the support of [insert organisation name]. With the planned lifting of restrictions, we hope this June will see a summer of refocussed Together Again school sport days, celebrating togetherness and helping young people to recover from a year like no other.
"Sports days don't have to be about being the best, strongest or quickest, they are a celebration of bringing us together and learning key skills like communication, empathy, teamwork and resilience.
"To support every child to recover from the effects of the pandemic, National School Sport Week will be a truly collective national effort with schools, sporting organisations, and families up and down the country playing their part. Sport has such a crucial role to play in promoting young people's wellbeing and we can't wait to see young people, families and friends come together again."
This year, National School Sport Week is partnering with the Together campaign to bring the themes to life for young people through sport.