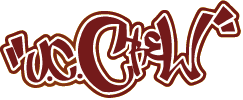 the national award winning hip hop organisation
Break Games - The Great Get Together in St Helens
Posted on 18 Jun, 2021
UC Crew is hosting a 'The Great Get Together' event in St Helens inspired by Jo Cox, which will bring local residents and families together to celebrate the community and being good neighbours.

The attendees and families of our Break Dance Classes for children in St Helens will come to a special event where they will play new games, learn some super dance moves, try out juggling, have fun, learn about Hip Hop values and bring their favourite snacks.
The event is open to Break Games students and the families that attend our Break Dance Classes for children aged 4-6 years old.
You can find out more by emailing us at Hello@uccrew.co.uk