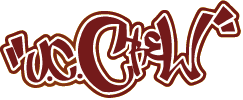 the national award winning hip hop organisation
Break Dancing in Sing 2 - What are the dance moves?
Posted on 09 Jan, 2022
If you haven't seen the Breaking (Break Dancing) in Sing 2 yet by Mooshy the Lynx you're missing out!
You, your child or your grandchild might be asking what are the dance moves that Mooshy and Johnny do in their Breaking (Break Dance) routine and where can I learn them.
The Breaking moves featured in the video trailer are Top Rock, Foot Work (CCs/Switches), Rainbow Cartwheel, Side Flip, Flares, 1 Handed Handstand with legs out (3 Leaf Clover), Back Handspring, Windmill, Headspin and Backspin. (UK terminology)
These Breaking moves are of an intermediate and advanced level, if your children have been inspired by Sing 2 to learn Breaking (Break Dance) please learn from a skilled Breaking professional to avoid injury or learning poor technique.
You can find a list of UK Breaking classes at https://www.ukbreakin.org/hubs the National Governing Body for Breaking (Break Dance) in the UK or your country's governing body if you live outside of the UK.
If your child/grandchild would like to learn Breaking from a Street Dance teacher, please check to see if they can do the movements first before committing to a class to avoid injuries or bad practice.
Sing 2 is released in UK Cinemas on the 28th January 2022
Videos
Sing 2 - The Choreographer and Dancers Behind The Movie
https://www.youtube.com/watch?v=CPekduSRkmk
Sing 2 "Dance Lessons"
https://www.youtube.com/watch?v=FdhfT0Y857Q&t=14s
Best Kids BBoy & BGirl in the world 2018
Sing 2 - The Choreographer and Dancers Behind The Movie
Best Kids BBoy & BGirl in the world 2018